Property Tax Relief Now!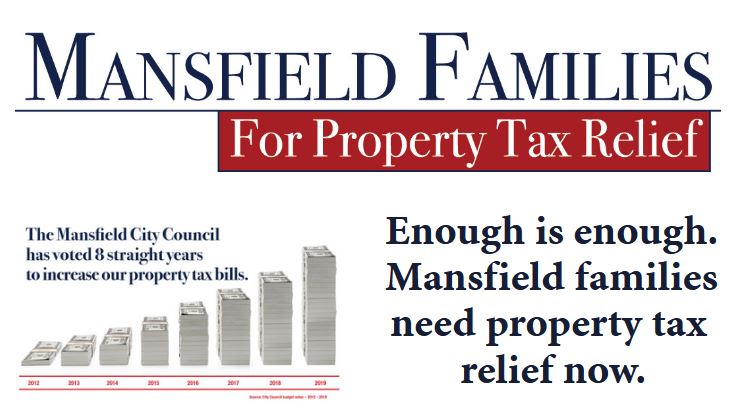 Due to COVID-19 pushing the Election from May to November, we have started a Petition so Property Tax Relief can occur in the 2021 budget. With the election now occurring in May, the vote for a homestead exemption is in June, and the budget along with the city property tax rate is in September. Our MISD board will also be approving a budget and tax rate this summer. It is our interest to help Mansfield residents and businesses even though the election has not occurred. We need Property Tax Relief Now more than ever with COVID, and we need to move the current city council which is on borrowed time to get this done. My action in forming this Coalition is to effect change without even being elected in office. Once I am elected in office as the next Mayor of Mansfield I will continue greater and more substantial efforts to prioritize spending, leaning our budgets, and bringing true savings to our residents and businesses in Mansfield. While other projects in the past have taken priority, some justified, some not so much, it is now time to put our Property Taxes at the top of that list. Join me in telling the current City Council it is time for relief.
Sign the petition below!